City Serve New Jersey will be posting opportunities for people to cooperate with churches and local charities to meet the needs of the people in their community to help you serve the city near you and show God's love.
"I lift up my eyes to the hills.
    From where does my help come?
2 My help comes from the Lord,
    who made heaven and earth."  — Psalm 121:1-2 ESV
City Serve NEW JERSEY
First, opportunities to serve your city in  New Jersey from the state government.
Featured New Jersey charity:  Urban Promise, Camden NJ.
Also, find opportunities to Serve Jersey City
You can connect on Facebook with NJ City Serve
For opportunties training your local congregation to serve your city for Christ from City Serve International.
oTHER RESOURCES TO HELP Serve THE CITY NEAR YOU
Interested in helping military families?  Check out these Resources for the Army Reservist & their Family.
You can also use 211.org to find local services and get help today with help from the United Way.
This link can help you find local churches in South Jersey.
Opportunities in BOSTON | CHICAGO | DENVER | DETROIT | HOUSTON | LOS ANGELES | NASHVILLE | NEW YORK | PHILADELPHIA | SAN FRANCISCO | WASHINGTON DC check out City Service Mission.
Also, for other opportunities in Alabama, California, Florida, New York and in between, check out CityServeUSA.com.
Finally, here are some resources to help find work / employment / jobs.
Love God, Love People, Praise Jesus! Serve the City near you in New Jersey!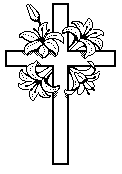 Please contact me if you would like to volunteer to help build this site or have an organization to add.